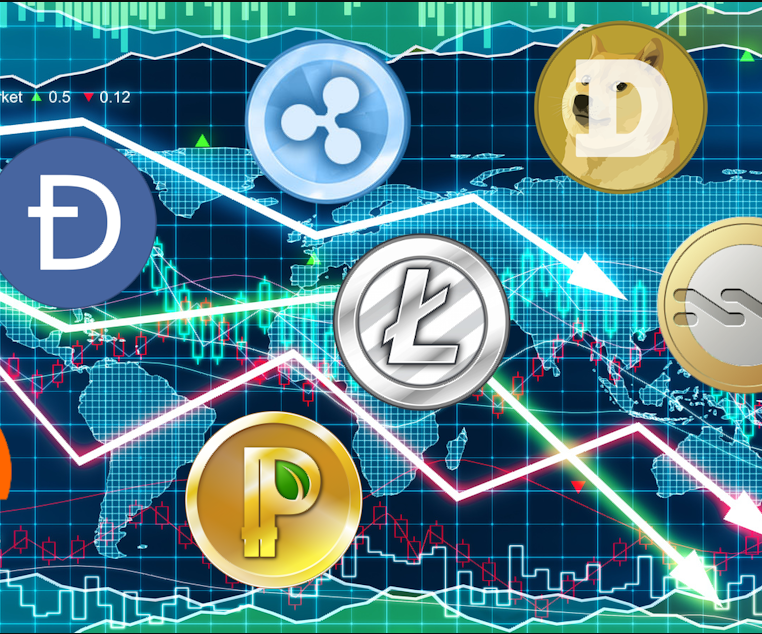 The first crypto exchange in history was Mt.Gox. The exchange was based in Japan, and its name became an abbreviation for the name of a card game "Magic: The Gathering" (Magic The Gathering Online eXchange). Originally, the Mt.Gox exchange has been found in 2007 and  traded cards of this game. However, over the time, the exchange switched to more profitable trading activity – Bitcoin. At the beginning of the decade, alternative digital currencies have not yet existed. And with their appearance, the crypto-exchanges were divided into two types: fiat-based trading where usual money like US Dollars, Chiniese Yuan and etc. can be exchanged to cryptocurrencies and crypto-based trading where major currencies like Bitcoin, Ethereum and Litecoin are changed to alternative coins and tokens.
Currently there are 121 active crypto-exchanges around the globe. Total daily trading volume of Bitcoins and Altcoins exceeds $ 5.5 billion per day with 5935 traded instrument pairs. Some exchanges take conservative approach and add new "coins" very slow and cautiously while others tend to take their risks and experiment by adding and removing crypto-currencies for trades depending on the demand for them. A considerable part of the crypto-currency is made up of "tokens", which are often made on Ethereum or Waves software platforms. In some cases, the currency exchange offers a "margin" trade, the so-called "leverage trading". The size of this "leverage" can vary from 1:1 to 1:5. As the result, risk of trading becomes so high that the exchange becomes a casino.
When choosing an exchange for trading activities it you should rely on other users' reviews, ratings and other information that is publicly available. In most cases, representatives of exchanges can be reached through social media and with forums communication. It is possible to run into a fraud only when people do not trade themselves, but are willing to entrust it to other traders. The infrastructure built around exchanges like hedge funds, PAMM accounts, trust management and trading bots are also the subject of numerous discussions. But the final choice of the main trading activity is often based on personal experience and impressions of Interface usability, technical analysis tool and other services. If you open an account on a crypto exchange, by default it means that you are ready to provide the required documents, and if asked – to give all the additional information to the trading facility.
The authorities of the countries in which the activity of crypto-exchange exchanges is allowed, require that the beneficiaries of these entities must strictly comply with the requirements of KYC and AML.
Users who are in need of anonymity for crypto transactions prefer LocalBitcoins or similar trading platforms. Fair and honest traders who disclose their identity to trading platforms usually benefit from pioneering this market. Non-professional traders to whom trading is just a hobby prefer FOREX with its leverage up to 1:1000 and stock markets where the risk is higher and more knowledge is required. Another type of trading process are miners who are generating digital currencies. Usually they sell their production results at any actual price, automatically transferring it to bitcoins or fiat currencies.
Some people use exchanges only to acquire digital assets hoping for an increase in the price of selected assets in the next few years. Others just curious and their number is astonishing: over 100.000 new Coinbase users have been registered just in 24 hours.
To sum up all the information above we can say that the choice of a stock exchange is totally determined by the goals you want to achieve:
If you need to sell your coins, choose an exchange based on the convenience of obtaining fiat money (including commissions, trading volume and the possibility of a wire transfer).
Those who prefer speculations it is better to choose several exchanges from the top ten. Almost all traders who earn this way trade on more than one exchange.
Those who like experimenting with new tokens and promising crypto-currencies now find many opportunities to implement their strategies. It is possible to trade on a small and illiquid exchange with a many Altcoins, as well as new, decentralized crypto-exchange exchanges.
Long-term investors primarily seek to reduce their exposure that is why you should those exchanges, which can be relied on with high confidence.
In this concern only artificial intelligence, which now being developed and implemented in Cryptics, is able to give useful advice to miners and traders, analyzing the market and seeing patterns on a high, inaccessible to human understanding level. It has access to all existing crypto-exchanges and trading pairs and open sourced trading data. This Artificial Intelligence can be both a cautious investor on one market and a risky trader on the another. It will provide trade tips depending on your preferences and also allow you to create your own trading modes and strategies. It can utilize all existing solutions which may be integrated into its ecosystem improve forecasting quality and trading results.